Profile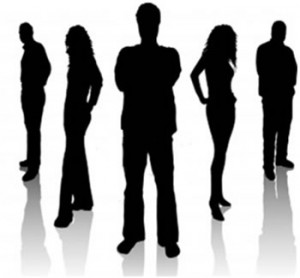 Gamecraft is a creative group specializing in the design and implementation of original events, based on modern and interesting techniques, such as Live Action Role Playing games, Alternative Reality Games, Treasure Hunts and indoor or outdoor interactive games. The group is also involved in issues of related subject and material. Founded in August 2009, Gamecraft managed, in a very short period of time, to present a very interesting and innovative portfolio of game and special-event design in museums and archeological sites of enormous educational interest. All members of the group specialize in storytelling, they are founding members of Fantasy or strategy game fan clubs, participated in numerous fantasy fan fairs and have relevant qualifications or training, such as animators (animateur), students of theatre or theatre-related studies, event organizers, cultural managers.
What is a Role-Playing Game?
'…A role-playing game (RPG and sometimes roleplaying game) is a game in which players assume the roles of characters in a fictional setting. Players take responsibility for acting out these roles within a narrative, either through literal acting or through a process of structured decision-making or character development. Actions taken within many games succeed or fail according to a formal system of rules and guidelines…'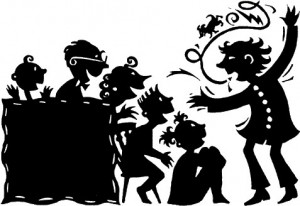 '…Both authors and major publishers of tabletop role-playing games consider them to be a form of interactive and collaborative storytelling. Events, characters, and narrative structure give a sense of a narrative experience, and the game need not have a strongly-defined storyline. Interactivity is the crucial difference between role-playing games and traditional fiction. Whereas a viewer of a television show is a passive observer, a player in a role-playing game makes choices that affect the story. Such role-playing games extend an older tradition of storytelling games where a small party of friends collaborate to create a story. While simple forms of role-playing exist in traditional children's games of make believe, role-playing games add a level of sophistication and persistence to this basic idea with additions such as game facilitators and rules of interaction. Participants in a role-playing game will generate specific characters and an ongoing plot. A consistent system of rules and a more or less realistic campaign setting in games aids suspencion of disbelief. The level of realism in games ranges from just enough internal consistency to set up a believable story or credible challenge up to full-blown simulations of real-world processes…'
 Role Playing Game Project
'The Next Chapter'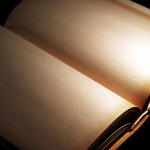 Scenario: A group of people bound by the same passion. Reading. Participants will impersonate the members of a reading club involved in an adventure beyond any expectation. They become unintentional witnesses of a crime and the people responsible have just unleashed a manhunt to track them down. Players are trapped between a limited number of choices. Should they follow the clues and investigate until the truth is found and brought to light? Should they stay away from the heat and protect themselves? Should they be the anonymous hand of justice? Or maybe back out and continue with their lives…
A short RPG scenario based on simple, custom made role-playing rules . The game is being commercialized as an experience gift from relative companies in Greece.
What is a Live Action Role-Playing Game?
'…A live action role-playing game (L.A.R.P) is a form of role-playing game where the participants physically act out their characters' actions. The players pursue goals within a fictional setting represented by the real world, while interacting with each other in character. The outcome of player actions may be mediated by game rules, or determined by consensus among players. Event arrangers called game masters, storytellers or narrators, decide the setting and rules to be used and facilitate play…'
It's been proven in so many occasions, that experiential education is a powerful tool. It can serve various purposes and find innumerable applications in practice. Below we are going to show two individual applications where an interactive game or a live roleplay can accomplish amazing results.
LARP Example 1: Museums (Education, Entertainment)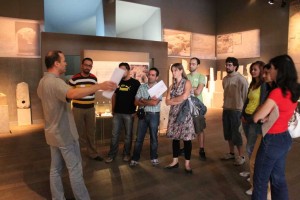 Gamecraft was the first creative team nationwide, using the methodology of interactive games and role playing in museums. In 2013, after almost five years of continuous presence in most of Thessaloniki's museums, the team has gained considerable experience in the design and implementation of similar games. In collaboration with the archeologists and personnel responsible for each museum's permanent or periodical exhibitions, Gamecraft collects material for the theme that will emerge through the role-playing event. This material is used appropriately to support a scenario around which the game 'unfolds'. Most important part of the process is that Gamecraft and each museum's administration, is giving top priority to the exhibits with their proper description and explication.
Museum of Byzantine Culture (Thessaloniki, Greece) – Council of Europe award  'Museum of the year 2005′
With over 20 LARP games held, more than 3000 players attended and participated in our live action roleplaying games. Everyone 'traveled' to the Byzantine era, while the project gave a different and more exciting tour in a place holding exceptional samples of our cultural heritage. Players were entertained, while learning historical information on the exhibits in a way that the one-sided and massive information flow of a typical tour would fail, in our opinion, to offer.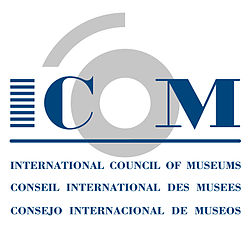 Gamecraft has appeared in several Museum special dates and celebrations like in each year's International Museum Day (ICOM) on the 18th of May, and in each year's European Heritage Days taking place during the last weekend of September. Gamecraft has also participated in numerous 'Museum sleepovers' with a different educational program for each one.
A list of the Museums where Gamecraft has appeared since August 2009 is available in the 'Clients-Associates' link.
LARP Example 2: Sites of archeological or other historical interest (Education, Entertainment)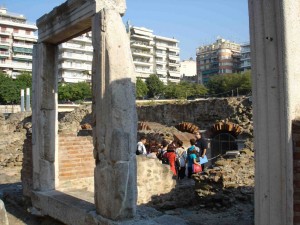 We can design and perform a Live Action Role-playing game, cut out for any tourist or educational purpose, in any monument of historical or cultural interest. The scenario is enchanced by historical information, given to the players after careful preparation and research. Particular emphasis is given in:
1) The history of the area hosting the monument
2) Accurate information on it's construction or operation
3) The most important findings the excavations have revealed
The aim of the game is to present and showcase the monument, giving essential information. It also provides the necessary knowledge every visitor would try to pursue, revealed in an original way.
The Byzantine outpost of Redina – 'The missing cross' – LARP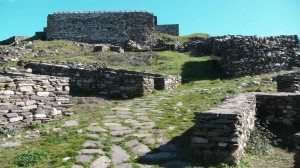 Played in the Byzantine Castle-outpost of Redina (Rentina), on the 15th of March 2010.
Scenario: The caravan (players) has just arrived and entered the castle. It is late afternoon. As dark makes it more difficult to access the road to Thessaloniki, the decision to spend the night in the castle is imperative. It is worth noting that Redina castle offers all the utilities for a caravan such as refuge and shelter, food and workshops for the necessary repairs. The team will rest to remain on track for Thessaloniki tomorrow. In the early hours of next morning, players are faced with a detachment of the castle's garrison, approaching and unfairly blaming them for stealing the golden diocese cross of the local episcopate.
With the participation of over 50 players, the game highlighted the role of a castle in the Byzantine era, as a fortress and and an outpost-station for travelers and caravans through the 'Macedonian Tempi'. The water tanks, the secret passage, the walls and the remains of the elegant temple 'Paleologion' were presented through the game, showing participants the historical value of the site.
The Roman market of Thessaloniki – 'Market Water' – LARP
Played in the Roman market (Forum) of Thessaloniki, 5-7 October 2011.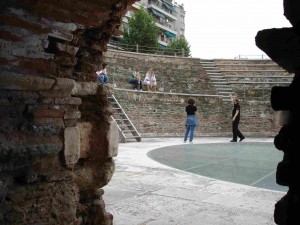 Scenario: Fate hides a lot of surprises for the citizens of Thessaloniki. Participants will play the roles of citizens in Thessaloniki's Roman era, involved in a bizarre case of sabotage, concerning the water supplies in the Roman Forum. Who is responsible for this atrocious act? Reaching the real culprit calls upon the player's bravery and intelligence. An adventure against a mystery weaved in the city's background, entertaining but also guiding them to the final solution.
Team building – Treasure hunts – Events for tourists
 1) 'Thessaloniki – A twenty three centuries walk' – Huntzz – The treasure hunt app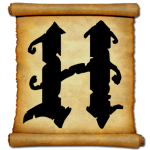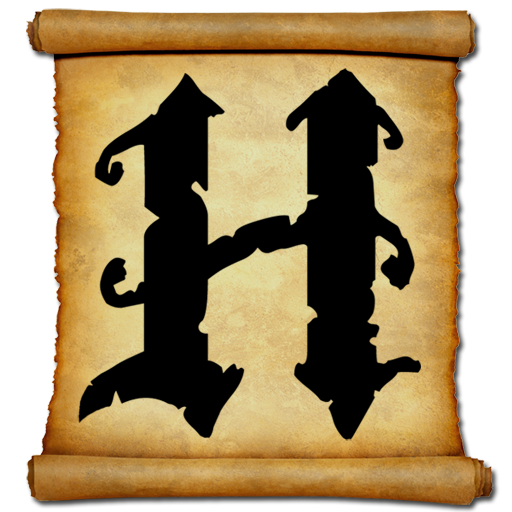 Huntzz is a smartphone/tablet app, available for iOS and Android, with real-world treasure (scavenger) hunts and tour guides in one that also allows any individual, location, organisation or events company to create and share their own hunt anywhere in the world! Gamecraft has created and shared the 'A twenty three centuries walk' treasure hunt in the center of the Thessaloniki, a walk through 2300 years of history, from the Roman period up to the late 60s.
2) 'The share' – Team Building – City Rally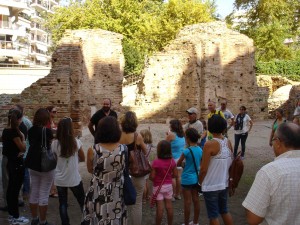 An educational and entertaining city-streets interactive game. Players will visit interesting and alternative (compared to standard city tours) locations in Thessaloniki's historical center. Through playing, the players will be able to obtain a wide variety of historical information, starting from the Byzantine period, through Turkish occupation and the 1920ies, to present days. At the same time, they will have the chance to be "in the shoes" of a local spices vendor or an antique shop owner, taste delicious dishes in a classic street tavern or decipher a code hidden in books, while sitting in a traditional cafe.
Scenario: The game begins when a group of players receive a letter from a law firm in Thessaloniki, informing them of a will that involves their names. As it is explained in the letter, they all had a distant and rather eccentric uncle who left them with '…a very important and valuable share…'. The document also makes clear that in order to comply with their uncle's wish, they must go through a series of trials devised by him to test their will, devotion and respect to the things he believed in and the city he loved more than anything else.
3) 'The young scientists' – Aristotle theme park – Interactive Treasure Hunt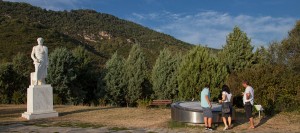 In this magnificent theme park, our team held an interactive treasure hunt for our young friends, providing knowledge on fundamental laws of physics, and the history of one of the greatest teachers our nation and our culture ever contributed to the whole world, Aristotle. The construction of this interactive park served to highlight the work of Aristotle in his book 'The Naturals', a series of observations on natural phenomena through the eyes and inventiveness of a great Greek. With this addition, the park has become a favorite destination for every visitor and school, since it combines recreation, entertainment and education. It is estimated that Aristotle Park has more than 15.000 visitors during the summer.
Interactive in/outdoor games – Hobby games – Special events
1) 'Memories Quiz show' – Live Quiz show – Graduation party
On the 15th June 2011 Gamecraft presented a live quiz show, as part of a farewell ceremony for 6th grade graduates of the 2nd primary school (Oreokastro district, Thessaloniki). 56 sixth grade students divided into three groups with their teachers on their side as coordinators. The game was carried live, in the form of a live TV-game show with a presentation from two experienced Gamecraft animators. A series of questions, audio and visual puzzles and many other tests, countdowns, cheers, celebrations and plenty of animation, created a magical atmosphere of suspense and competition. At the end, all students understood that they were winners in this celebration of memories.
2) B.I.DIS – Bureau International for DISarmament – Airsoft Military Simulation (MilSim)
What is Airsoft?
'…Airsoft is a recreational activity in which participants eliminate opponents by hitting each other with spherical non-metallic pellets launched via replica firearms called Airsoft guns. Gameplay varies in style and composition but often range from short-term skirmishes, organized scenarios, C.Q.B., field, military simulations (MilSim), or historical reenactments. Combat situations on the battlefield often involve the use of common military tactics to achieve objectives set in each game. Participants typically emulate the tactical equipment and accessories used by modern military and police organizations…'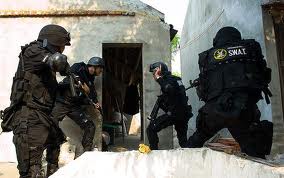 BIDIS Airsoft MilSim: Real Airsoft Field Operations in weekly sessions for the 2009-2010 season. Over 60 players, Role Playing elements, Character sheets, Fully Detailed Web site – Forum.
Youtube – MilSim Video trailer
Scenario: 2009 – In the general geopolitical unrest after the fall of Saddam Hussein's Iraq and the continuing refusal of Iran and North Korea to comply with its resolutions, UN decides to reorganize the International Office for Disarmament (Bureau International de Disarmament) based in Brussels, Belgium. As part of the reorganization, UN security advisors recruited 26 operatives serving in various security services and armed forces around the globe. Their sole mission is to identify and seize illegal arsenals, as well as bring those responsible to justice.
3) Murder Mystery Games and Murder Mystery dinners
A murder mystery game is a type of role playing themed party. The host (Game Master) uses a carefully planned, but entertaining murder case scenario, providing information and findings of the case to the guests. Usually the guests separate into equally manned competing teams. Each team plays the role of a cooperative investigation team and tries to comprehend and classify all available data, while they struggle to put up the correct 'Whodunit' theory. The second stage of the scenario involves live questioning of the case's primary suspects, adding a new and even more interesting amount of disclosures. At the end every team of players has to decide. Who is responsible for the crime? Who will face justice? The host gives the grand finale with a detailed explanation of the true crime. A murder mystery game usually involves dinner or a buffet. The event may be held for any type of celebration. Teams could be friends, tourist groups or even corporate executives. Duration of the game varies from 2 – 4 hours depending on the scenario and the number of competing teams.
Publishing
Authoring projects focus on three areas:
a) Publishing of novels or collective works (anthologies) based in fantasy literature such as mystery, epic, science fiction, horror, crime fiction genre.
b) Handbooks, basic rules set, accessories or any other print aid concerning Roleplaying games.
c) Original Scenarios (eg for TV use)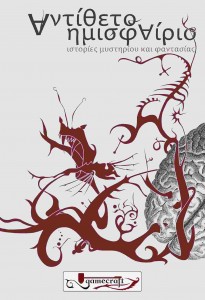 A beginning took place in July 2011 with the release of  'Opposite Hemisphere'.
Twelve authors, twelve stories of mystery, horror, science, epic, historic or simple fiction. A quality and promising material. A mixture of renowned writers and young amateurs with the momentum of enthusiasm. Original and special stories. Adventures in another dimension, planet. Another Hemisphere…
'Opposite Hemisphere' is not just an anthology of short fiction stories. It is a group of 'friends', that even if they do not know each other so well, they have acquired the status of a 'company' by a single common feature. Rampant – in the sense of free and non-compromised – imagination of each one separately. A great appetite to transfer their ideas and thoughts, arising as a result of their charisma, on paper.
Youtube – Opposite Hemisphere official release video teaser
Youtube – Opposite Hemisphere 2 official release video teaser
Opposite Hemisphere issues 1 and 2 are published in the Greek language and include an International Standard Book Number (ISBN) given by the National Library of Greece. A considerable amount of copies have been donated to all public libraries in Thessaloniki.
Comments