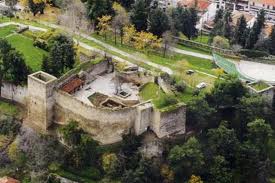 The 19th Byzantine Antiquities Service located at Trikala county (Geographical district of Thessaly) in cooperation with Gamecraft and during the European Heritage Days 2013 weekend (28-29 September 2013), will hold a Live Action Role Playing game, inside the Byzantine castle of Trikala, on September 28th 2013. The goal is to create an interactive scenario, in which guests as participants, are involved in an adventurous story taking place inside the castle, in several spots of interest, offering not only historical information but also details about the castle's use and operation during the Byzantine period.
By using the technique of LARP gaming and with the help of a narrator, who will play the role of a virtual tour-guide, players are requested to intervene in an interactive storyline thus trying to affect the final outcome in their favor.
LARP Game 'The theft'
The players caravan has just arrived at the castle. It's late afternoon and a dark veil covers everything, making it very difficult to access the road for Thessaloniki. The decision to spend the night there, is imperative. It is worth noting that a castle offers all kinds of utilities for a caravan like shelter, food and trading with street dealers to buy goods or craftsmen to carry out repairs. The team will rest to remain on track for Thessaloniki tomorrow. In the early hours of next morning, players are faced with a detachment of the castle's garrison, approaching and unfairly blaming them for stealing a chest filled with gold pieces. The chief of garrison has ordered a lockdown and they have to prove their innocence till nightfall. Time and circumstances are not on their side…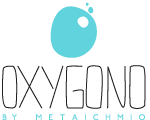 For the second straight year, OXYGONO opens its doors to welcome the schools of Thessaloniki and the surrounding counties, with a series of training and educational programs, especially designed by his associates, aimed at school groups of preschool, primary and secondary education. The educational programs will be conducted on Tuesdays, Wednesdays and Fridays from 10 am to 2 pm. The school teams attending these new programs will receive a certification of attendance related to the theme of the program and books from METAICHMIO publications to enrich their private library.
Gamecraft will be playing 3 brand new edu-LARPs, especially designed for all school visits in OXYGONO
What is an edu-LARP?
Edu-larp has been defined as "any kind of pedagogical method that uses live action role-playing as a student activity directly connected to the pedagogical purpose of the teaching or therapy" (Hylthof, 2010). The underlying belief is that live action role-playing, as a specific form of playing, is a valuable means for educating in that it supports and facilitates both personal development and learning. The most apparent advantages of edu-larp in that respect are the high level of student activation, the strong empowerment of students and the fact that playing is a powerful method to engender an internal motivation for learning by focussing on gaming activities, making learning an implicit side-effect. In addition to that, edu-larp also positively influences the student-teacher relationship. As larp gains its momentum from the participation of every player, every participant – teacher and student alike – is important for the ongoing learning process. Thus, by making the teacher part of the game, he is brought closer to the students on a physical level, as well as on a personal and democratic level.
Our games at OXYGONO:
1) edu-LARP based on Ancient Greek History. 'The collector' is designed according to educational material taken from the book of Ancient Greek History, as it is being teached in primary schools all over the country.
2) edu-LARP based on Byzantine History. 'Tracking down the Purple Code' is designed according to educational material taken from the book of Byzantine History, as it is being teached in primary schools all over the country.
3) edu-LARP based on Physics, Mathematics, Chemistry, Technology. 'Trapped' is designed according to educational material taken from the books of all exact sciences, as they are being teached in primary schools all over the country.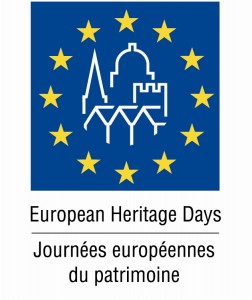 The EHDs are organised every September. This year we will see more than 20 million people take advantage of free access to thousands of rarely opened sites and special events that characterize this joint initiative of the European Commission and the Council of Europe since 1999. This pan-European cultural Programme continues to grow year after year, despite recessions, proving in a concrete way the success of culture in promoting intercultural dialogue.
Official launch of the 2013 European Heritage Days programme and Communications Platform, Yerevan (Armenia), 29 August – 1 September 2013
One of the key planks of the Armenian Presidency of the Committee of Ministers is to encourage and promote European values through intercultural dialogue. This objective has been given a significant boost by the Armenian hosting of the 'Launch event" of the European Heritage days Programme (EHDs), which will take place in Yerevan 29 August – 1 September. The launch will initiate the 2013 edition of EHDs when the 50 signatory countries to the European Cultural Convention, open their doors and put new cultural treasures on view and open up historic buildings, normally closed to the public. This year, the many thousands of events open to the public will reach an even greater audience and the Armenian launch is playing an instrumental role in this. In Yerevan a stunning new Portal, using the map of Europe as its homepage, will enable all EHDS events to be visible together for the first time. The Portal will "go live" in Yerevan and will provide a tool by which all Europeans can gain access to their diverse and splendid common European heritage.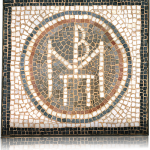 Gamecraft announced an interplay with the Museum of Byzantine Culture in Thessaloniki. Our team is joining in the EHDs celebrations by playing a L.A.R.P titled 'A true Byzantine mystery' in the halls of MBC's permanent exhibition, on September 29th, 2013. The game time is 120 minutes and the minimum age for taking part is 11 years. An acceptable (6-8) number of players could constitute a playing team. English speaking teams could also participate. We hope to see you soon as Byzantine citizens and have loads of fun together!!!    
September begins with a lot of gaming design appetite and inspiration.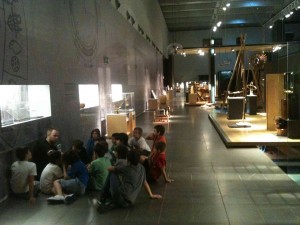 Gamecraft is a creative team working at the design and implementation of original and special events, based on modern and interesting techniques such as experiential education with live action role playing (edu-LARP) and indoor or outdoor interactive games. These techniques are enriched with elements of art such as theater, direction, and concepts from simple well known games that we all played in the past. The purpose of the group is to give every event, the fitting form and theme atmosphere. That can be accomplished by organizing an educational event, while implementing it, in an entertaining way.
The team was founded in August 2009, and within a very short period of time, we could present work samples in museums, archaeological sites and monuments of great educational interest. Members of our creative team specialize in role playing games, remain founding members of fantasy game or literature fan clubs and master relevant qualifications or training (museum educators or animators, students of theater schools or theater related studies, event organizers, cultural managers).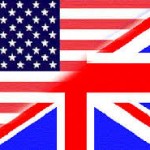 Our website includes an English version! News and announcements may not be the same as in Greek, because the English version is trying to advertise Gamecraft and our actions abroad, thus the creation of this version aims to promote our 'communication skill' and extroversion. Since all of Gamecraft's material could also be implemented in English, and this has already happened in several occasions (tourist groups) the need became imperative. From early September, our website will be covering all of Gamecraft's gaming activity and a number of posts concerning interactive and role playing games methodology. Welcome!