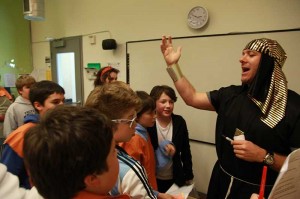 They are 13.000 kilometers (8000 miles) away!! We found them through their accomplishments and noticed our similar subject and background! Last week we exchanged some emails with Aaron Vanek, Executive Director of Seekers Unlimited, a public charity organization, located in Los Angeles California, dedicated to fostering education by developing and producing live action role-playing (LARP) programs for classrooms. Amazing!
Seekers Unlimited (a 501(c)(3) public charity) is a progressive educational development company that uses one of the oldest art forms-–play pretend-–to create a unique and engaging learning experience. Their interactive programs can be custom-made for any subject, any level, and any situation, whether the lesson occurs in an hour or a year.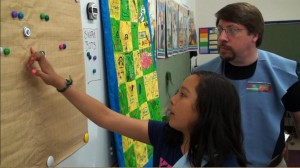 Their expert staff designs dramatic narratives similar to the classic "Choose Your Own Adventure" books or modern video role-playing games. But instead of turning a page or clicking a mouse to make things happen, students solve relevant problems in an interactive contextual story. Costumes, props, and technology can greatly enhance the experience, but they are not required. All that's needed is a little imagination…
Seekers Unlimited goals:
Create programs that are entertaining interactive aids that support teachers' lesson plans.
Exceed U.S. National and State Core Educational Standards.
Provide innovative educational experiences for all age levels.
Partner with like-minded organizations locally and internationally.
We hope that Seekers Unlimited continue making great edu-larps for schools, we wish them good luck, great success in whatever they are dealing with and -why not- a future collaboration with an edu-LARP containing both European and American 'flavor'! Keep playing!
Comments