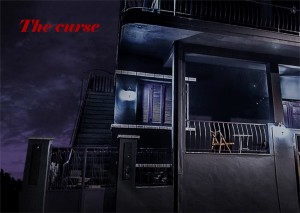 Gamecraft announces a new innovative form of playing, by designing, in collaboration with 60mindgames and alternative entertainment 60minutes escape rooms, a combination of live action adventure game and escape room experience!! An evolution of the escape game trend with a mysterious 120 minutes scenario throughout a two-storey mansion, corporate headquarters of 60 minutes escape rooms!! Based on live performance and interaction from Gamecraft's narrators and an abundant of original puzzles, 'Escape the house – The Curse', has already known an impressive success and became the 'talk of the city' between tourists and restless youth of Thessaloniki!!

SCENARIO: In a quiet and indifferent suburb of Houston, on Rill Str, stands an abandoned and terrifying two-storey building. Urban legend, the legend of the neighborhood, recounts that nobody else has dared to visit for over twenty years. Neglected by people and ravaged by time, the villa comes with a dark history. Locals say that anyone who dares to enter, will follow the horrible fate of it's old inhabitants…

Haunted?
Cursed?
Myth or reality?

Do you feel ready to discover it's secret and escape or will you be the next victim?
The outer doors seal behind you…
You have only 120 minutes…
Escape the House will be performed from July 1st until August 13th 2015.

Information and reservations:
60 minutes escape rooms – Kallidopoulou 24 Str, 546 42, Thessaloniki, Greece
Tel: +30 2310843995
A murder mystery game is a type of role playing themed party. The host (Game Master) uses a carefully planned and entertaining murder case scenario, providing information and findings to the guests. Usually, the guests separate into equally manned competing teams. Each team plays the role of a cooperative investigation team and tries to comprehend and classify all available data, while they struggle to put up the correct 'Whodunnit' theory. The second stage of the scenario involves live questioning of the case's primary suspects, adding a new and even more interesting amount of disclosures. At the end, every team of players has to decide. Who is responsible for the crime? Who will face justice? The host gives the grand finale with a detailed explanation of the true crime. A murder mystery game usually involves dinner or a buffet. The event may be held for any type of celebration. Teams could be friends, tourist groups or even corporate executives. Duration of the game varies from 2 – 4 hours depending on the scenario and the number of competing teams.
Gamecraft has created over 10 original scenarios in English, from hard-boiled investigations to lighter, more theatrical and role playing friendly cases. These games have been played with great success in various locations (hotels, cafe, restaurants) and occasions (birthday parties, corporate executive meetings, conventions). We believe that we have won the confidence of all playing groups with our fluent English and high quality of gamification and game mechanics.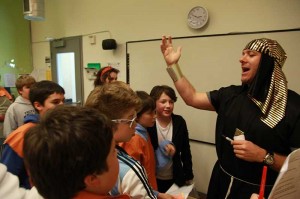 They are 13.000 kilometers (8000 miles) away!! We found them through their accomplishments and noticed our similar subject and background! Last week we exchanged some emails with Aaron Vanek, Executive Director of Seekers Unlimited, a public charity organization, located in Los Angeles California, dedicated to fostering education by developing and producing live action role-playing (LARP) programs for classrooms. Amazing!
Seekers Unlimited (a 501(c)(3) public charity) is a progressive educational development company that uses one of the oldest art forms-–play pretend-–to create a unique and engaging learning experience. Their interactive programs can be custom-made for any subject, any level, and any situation, whether the lesson occurs in an hour or a year.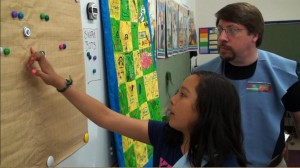 Their expert staff designs dramatic narratives similar to the classic "Choose Your Own Adventure" books or modern video role-playing games. But instead of turning a page or clicking a mouse to make things happen, students solve relevant problems in an interactive contextual story. Costumes, props, and technology can greatly enhance the experience, but they are not required. All that's needed is a little imagination…
Seekers Unlimited goals:
Create programs that are entertaining interactive aids that support teachers' lesson plans.
Exceed U.S. National and State Core Educational Standards.
Provide innovative educational experiences for all age levels.
Partner with like-minded organizations locally and internationally.
We hope that Seekers Unlimited continue making great edu-larps for schools, we wish them good luck, great success in whatever they are dealing with and -why not- a future collaboration with an edu-LARP containing both European and American 'flavor'! Keep playing!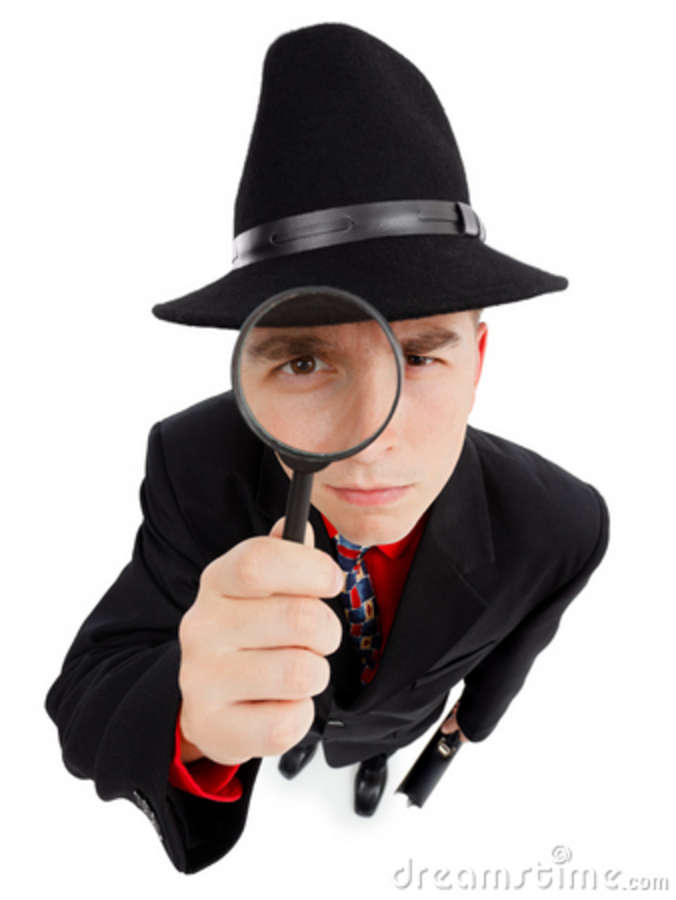 A series of investigation role-playing based on juvenile book series.
Every month, one Saturday, we read a book, we play a game. Starting from late October, our little friends will be faced with a great challenge. A rare collection of children's books suddenly disappeared, as if by magic, from a famous writer's private library. The burglar was professional, leaving no evidence at the scene of the theft, besides a new book and a series of bizarre tests and puzzles.
Looks like it's time for the 'Fantastic Detectives' to take action!!
1) October 19th, 14:00, based on 'Young Sherlock Holmes' book series by Andrew Lane
2) November 16th, 14:00, based on 'The Magician' book series by Antonio Casanova
3) December 21st, 14:00, based on 'The Land of Stories' trilogy by Chris Colfer
4) January 18th 2014, 14:00, based on 'Rico and Oscar' book series by Andreas Steinhöfel
Gametime: 90-100 minutes
For participants above 9 years old
Maximum number of participants per team: 35
Call Oxygono for your assignment:
OXYGONO (by Metaichmio) – Modern bookstore – Seminars – Events
Olympou 81
54631, Thessaloniki
T: +30 2310 26 00 85
Ε: info@oxygono-metaixmio.gr