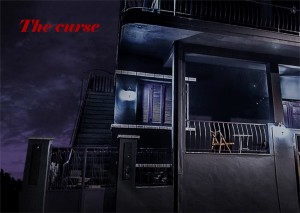 Gamecraft announces a new innovative form of playing, by designing, in collaboration with 60mindgames and alternative entertainment 60minutes escape rooms, a combination of live action adventure game and escape room experience!! An evolution of the escape game trend with a mysterious 120 minutes scenario throughout a two-storey mansion, corporate headquarters of 60 minutes escape rooms!! Based on live performance and interaction from Gamecraft's narrators and an abundant of original puzzles, 'Escape the house – The Curse', has already known an impressive success and became the 'talk of the city' between tourists and restless youth of Thessaloniki!!

SCENARIO: In a quiet and indifferent suburb of Houston, on Rill Str, stands an abandoned and terrifying two-storey building. Urban legend, the legend of the neighborhood, recounts that nobody else has dared to visit for over twenty years. Neglected by people and ravaged by time, the villa comes with a dark history. Locals say that anyone who dares to enter, will follow the horrible fate of it's old inhabitants…

Haunted?
Cursed?
Myth or reality?

Do you feel ready to discover it's secret and escape or will you be the next victim?
The outer doors seal behind you…
You have only 120 minutes…
Escape the House will be performed from July 1st until August 13th 2015.

Information and reservations:
60 minutes escape rooms – Kallidopoulou 24 Str, 546 42, Thessaloniki, Greece
Tel: +30 2310843995
Comments